1968  Firebird  400 Convertible
<![if !vml]>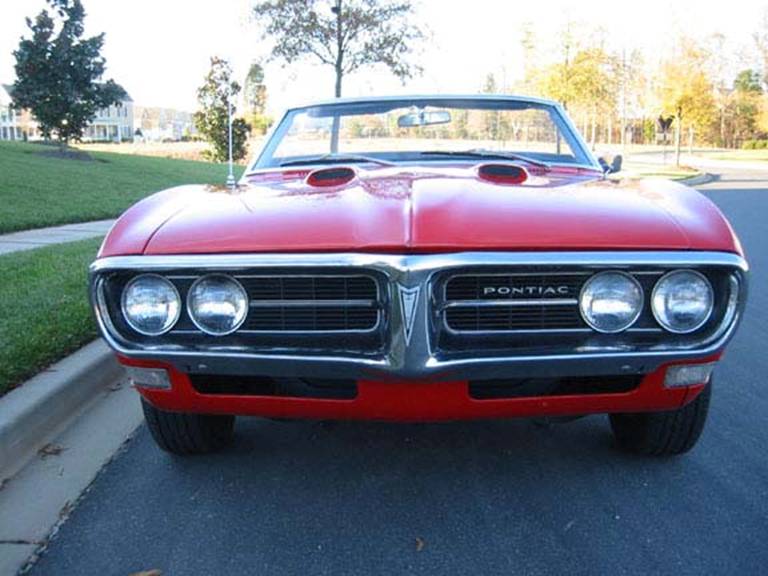 <![endif]>
<![if !vml]>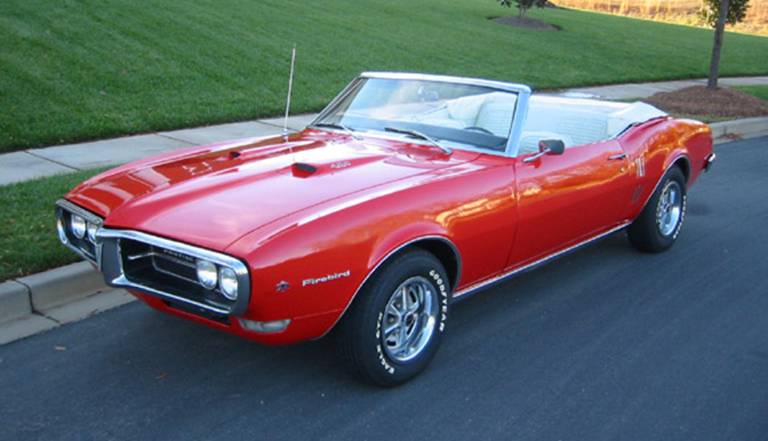 <![endif]>
<![if !vml]>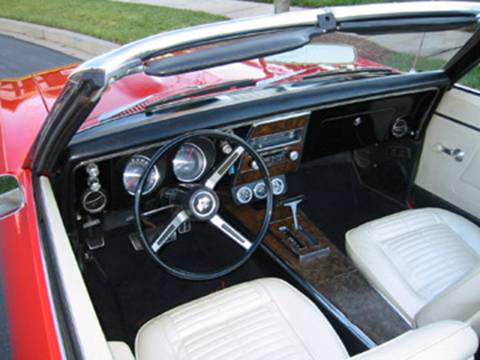 <![endif]>
<![if !vml]>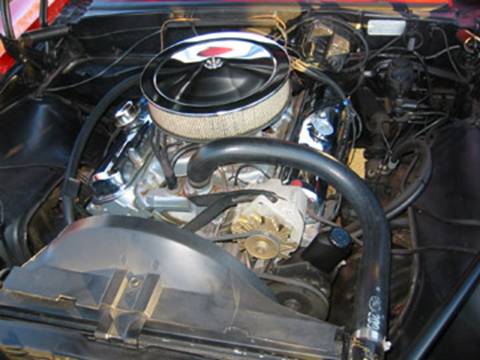 <![endif]>
This is a 1968 Red / White Pontiac Firebird Convertible with the original 400 engine with matching numbers for the engine and body.
VIN- 223678U123250
2=Pontiac
23=Firebird
67=Convertible
8=year 1968
U=Lordstown, L=Van Nuys
1=8 cylinders, 6=6 cylinders
00001=sequence number, first one
The first year for the Pontiac Firebird was 1967. In following year (1968) only a few changes were made which included rear side lights as well as elimination of the vent windows. From a collector's standpoint-less than 20% of the 1968 Firebirds were convertibles and this car also has the big engine- the 400 V-8 engine with the hood scopes (not functional).  This original engine is a 400 cubic inch V-8 engine with 330 HP has a Rochester 4BB quadra-jet carburetor. The most popular color for collectors is red with a white interior which the original cowl tag for this car indicates as red with a white interior (R-1).The car has been maintained in its original condition with the exception of the radio, radial tires, a chrome air cleaner and the addition of a small cluster of engine gauges mounted under the instrument panel. It has power steering and the Ralley II wheels. 
I bought the car in 1997. The engine and transmission were rebuilt in 1997 and it was repainted in1998.